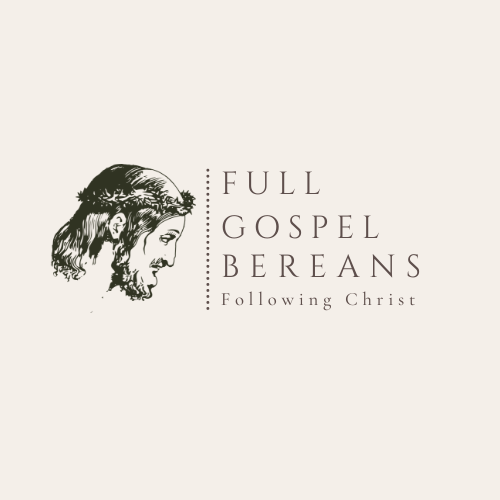 Follow along with us as we study the difficult topics of the bible to find the truth of Yehovah. As a follower of Christ, we are called to be students of the truth (2 Tim. 2:15). This podcast is meant to utilize the scriptures to correctly outline what the bible tells us is the truth and in the process, help to unlearn the bad tradition, theology, and error of popular modern theology that has been read into the bible. To be a Berean means to hold every idea, theology, and claim made by people who say they follow Yehovah against the truth of scripture, regardless of who or where the idea may have come from. Study with us as we seek truth objectively about who Yehovah is, what His son Jesus has done for us, and what we can do to live an effective and overcoming life until Jesus returns.
Episodes
Tuesday Mar 29, 2022
Tuesday Mar 29, 2022
When we approach scripture and utilize the entire witness to build our views and beliefs, we find that a different picture of many ideas than what is pushed in many congregations and assemblies. As a Berean, the task at hand is to "Make every effort to present yourself approved to God, an unashamed workman who accurately handles the word of truth". In order to accurately handle the word of truth we need to spend the time and effort it takes to build an understanding from the bible as the highest authority we have been given to understand what Yehovah has authored. When it comes to difficult topics like the characteristics of who Yehovah is, His relation to His son Yeshua, and His Presence He has sent to us through His spirit, many people in history have turned to their own understanding, the reasoning and logic of philosophy, or to men of education for a deeper understanding of Yehovah only to introduce confusion into the body of Christ and allow deception to take root. 
In this episode we outline the objective for this second season and discuss some of the topics we will be working through in scripture. From proper definitions to examining false authorities that have brought in ideas that defy logic, reason, and break the laws of language as we know it in order to fit a paganized view of Yehovah into the scriptures. Follow along with us this season as we make the biblical case for what Yehovah has told us about Himself and how that can impact our personal relationship with Him today. 
"Yet for us there is one God, the Father, from whom are all things and for whom we exist, and one Lord, Jesus Christ, through whom are all things and through whom we exist." 
1 Corinthians 8:6
Questions or Comments? - Contacts@BereanFGC.com